The use of multimedia resources to improve listening skills in young learners
Palabras clave:
multimedia resources, listening, skills, young students, technology
Resumen
The use of multimedia tools is a technological means that has dramatically increased the motivation of students to learn and improve their knowledge, regardless of their educational background. The main objective of the research is to identify the relationship between listening skills and multimedia resources in young students. In addition, this study describes the following specific objectives: Analyze other research on listening skills and multimedia in the last five years; Describe the perception of teachers about the use of multimedia to increase listening skills with multimedia resources; Identify the advantages learned from the use of multimedia in young learners. The methodology used in a bibliographic research design allows identifying the main characteristics of a topic using secondary resources, such as papers and books. Likewise, it can also help to understand the variety of statements made by different authors about the influence of multimedia resources on the development of listening in young people, so it is possible to contrast ideas. Among the main conclusions, it was possible to show that very few teachers use multimedia resources because they are not sufficiently motivated to learn about them or even consider the importance of these tools in the learning process. As a result, they lack knowledge about its use; they do not spend time learning about them, and the school does not have the resources to train them.
Descargas
Los datos de descargas todavía no están disponibles.
Citas
Borda, Tuesca and Navarro. (2013). Quantitative Methods 4th ed. Tools for Health Research. . Northern University.
Dauzon Ledesma, L. and Izquierdo Sandoval, MJ (2020). Digital natives and technology for L2 learning outside the classroom. Opening (Guadalajara, Jal.), 12 (1), 72-87.
Flores Niebles, F. d., & Pari Ccapa, RE (2018). USE OF MULTIMEDIA TECHNOLOGY IN THE TEACHING-LEARNING PROCESS OF THE AREA OF ENGLISH FOREIGN LANGUAGE IN STUDENTS FROM THE FIRST YEAR TO THE SECONDARY LEVEL OF THE IE MERCEDES CABELLO DE CARBONERA IN THE PROVINCE OF ILO MOQUEGUA 2017. UNIVERSIDAD NACIONAL DE SAN AGUSTÍN DE AREQUIPA.
Guillén-Gámez, FD, & Mayorga-Fernández, MJ (2020). Identification of variables that predict teachers' attitudes towards ICT in higher education for teaching and research: a regression study. Sustainability, 12 (4).
Halpern, D., Pina, M., & Ortega-Gunckel, C. (2020). School performance: New multimedia resources versus traditional notes. Communicate, 64 (28), 37-46.
Han, Y. (2019). Exploring multimedia, mobile learning and place-based learning in linguacultural education. Language Learning and Technology, 23 (3), 29–38.
Hernandez, F. and. (2006). Research methodology. MCGRAWHILL.
Karipi, E. (2019). Experiences of tutors from the Namibian College of Open Learning in the use of multimedia resources in distance education. Journal of African Educational Research, 7 (1), 14-21.
Lozano, AA, & Left, J. (2019). Technology in the teaching of second languages: overcoming the digital divide. Emerging Trends in Education, 2 (3).
Saborio-Taylor, S. (2019). Curricular proposal from a bimodal approach and an informative multimedia for the course of Didactic Resources for the Teaching of English. Educare Electronic Magazine, 23 (3), 221-239.
Smajla, T. (2020). The use of ICT in an English classroom: a study on the attitudes of young Slovenian foreign language learners. International Journal of Digital Literacy and Digital Competence (IJDLDC), 11 (2), 44-67.
Tunagür, M., Kardaş, N., and Kardaş, M.N. (2021). The effect of student-centered listening/speaking activities on Turkish listening and speaking skills of bilingual learners. International Journal of Education and Literacy Studies, 9 (1), 136-149.
Zhou, Y. and Wei, M. (2018). Strategies in language learning enhanced by technology. Studies in Learning and Teaching Second Languages, 8 (2), 471-495.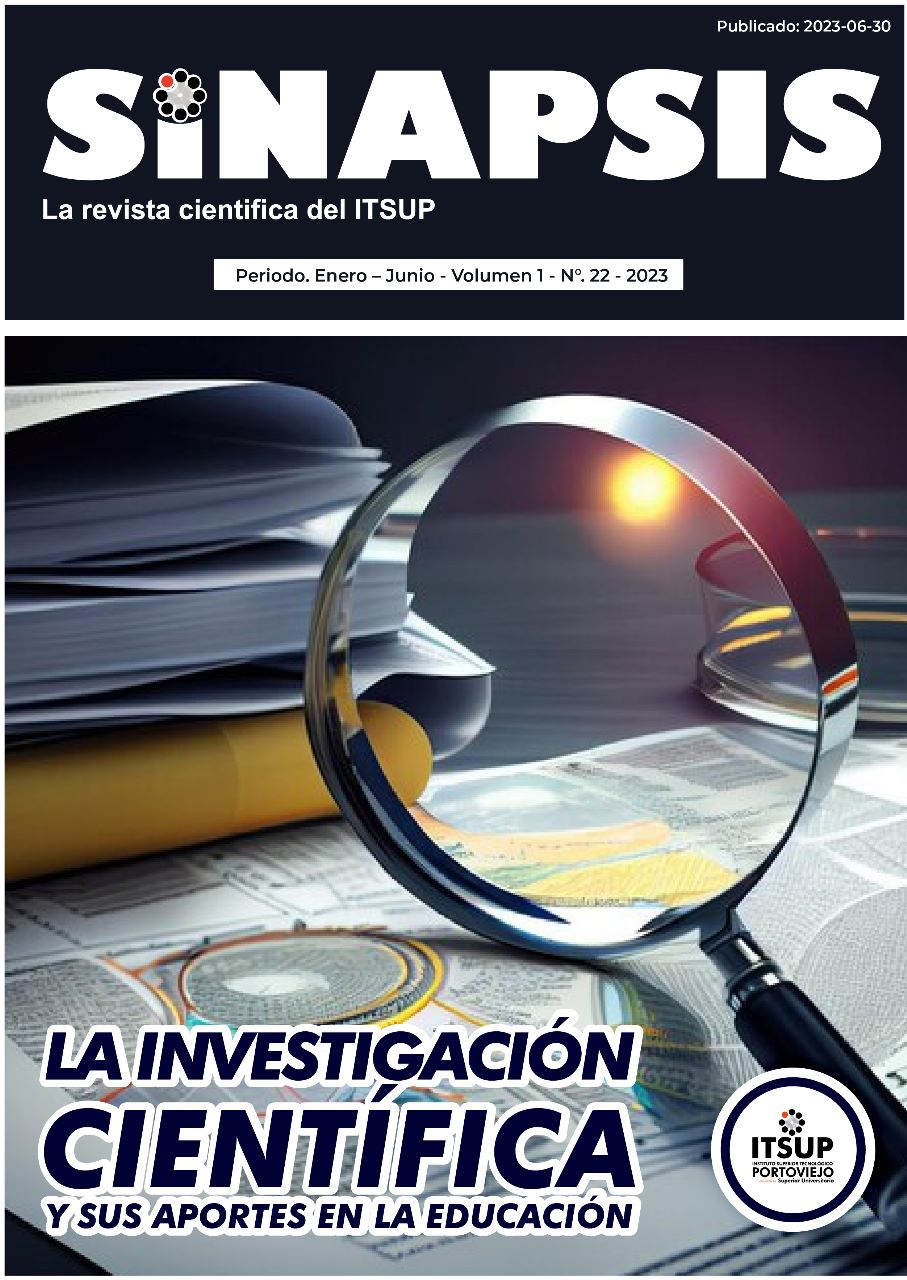 Descargas
Cómo citar
Cardenas, J. (2023). The use of multimedia resources to improve listening skills in young learners. Revista Científica Sinapsis, 1(22). https://doi.org/10.37117/s.v1i22.746
Sección
Ciencias Sociales y Educación
Licencia
Derechos de autor 2023 Jonathan Cardenas
Esta obra está bajo una licencia internacional Creative Commons Atribución-NoComercial-SinDerivadas 4.0.
El Copyright posee el propósito de proteger tanto la propiedad intelectual de los autores como sus resultados. El comité editorial de la Revista Sinapsis se compromete con los autores a proteger, defender y preservar tanto su trabajo como su reputación, y toma muy en serio las acusaciones de infracción, plagio, disputas éticas y fraude. Si un autor se da cuenta de un posible plagio, copia de resultados, fraude o infracción, le rogamos que se comunique con la mayor brevedad posible con el comité editorial de la revista Sinapsis.
CC BY-NC-ND: esta licencia permite a los reutilizadores copiar y distribuir el material en cualquier medio o formato solo sin adaptarlo, solo con fines no comerciales y siempre que se le atribuya al creador.
Términos de Licencia:
Reconocimiento: debe otorgar el crédito correspondiente, proporcionar un enlace a la licencia e indicar si se realizaron cambios. Puede hacerlo de cualquier manera razonable, pero no de ninguna manera que sugiera que el licenciante lo respalda a usted o su uso.
No comercial: no puede utilizar el material con fines comerciales.
No Derivada: si remezcla, transforma o construye sobre el material, no puede distribuir el material modificado.
Sin restricciones adicionales: no puede aplicar términos legales o medidas tecnológicas que restrinjan legalmente a otros de hacer cualquier cosa que permita la licencia.
El autor esta en la obligación de seguir las exigencias según lo instruido en la licencia ubicada en el enlace: https://creativecommons.org/licenses/by-nc-nd/4.0/deed.es